When you select a valid External Content Typle, there will be no columns to map.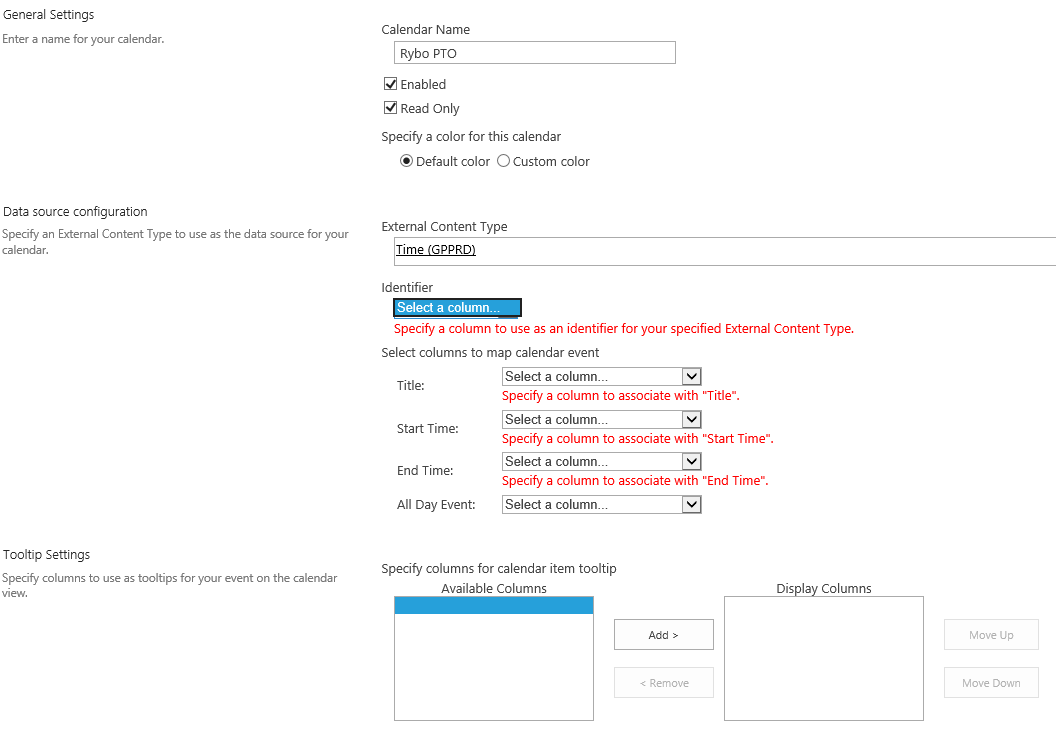 ​

Solution:
​One of the most common reason is that customer may have done some customizations of the External Content Type Operation names. Calendar Rollup will only recognize the name in defual, any customization will lead such issue.
The below example: customer has changed the names of such External Content Type Operations, then just Change  "Vw_EmployeePTORead List" back to "Read List", and "Vw_EmployeePTOReadItem" back to "Read Item". Then the issue will be fixed.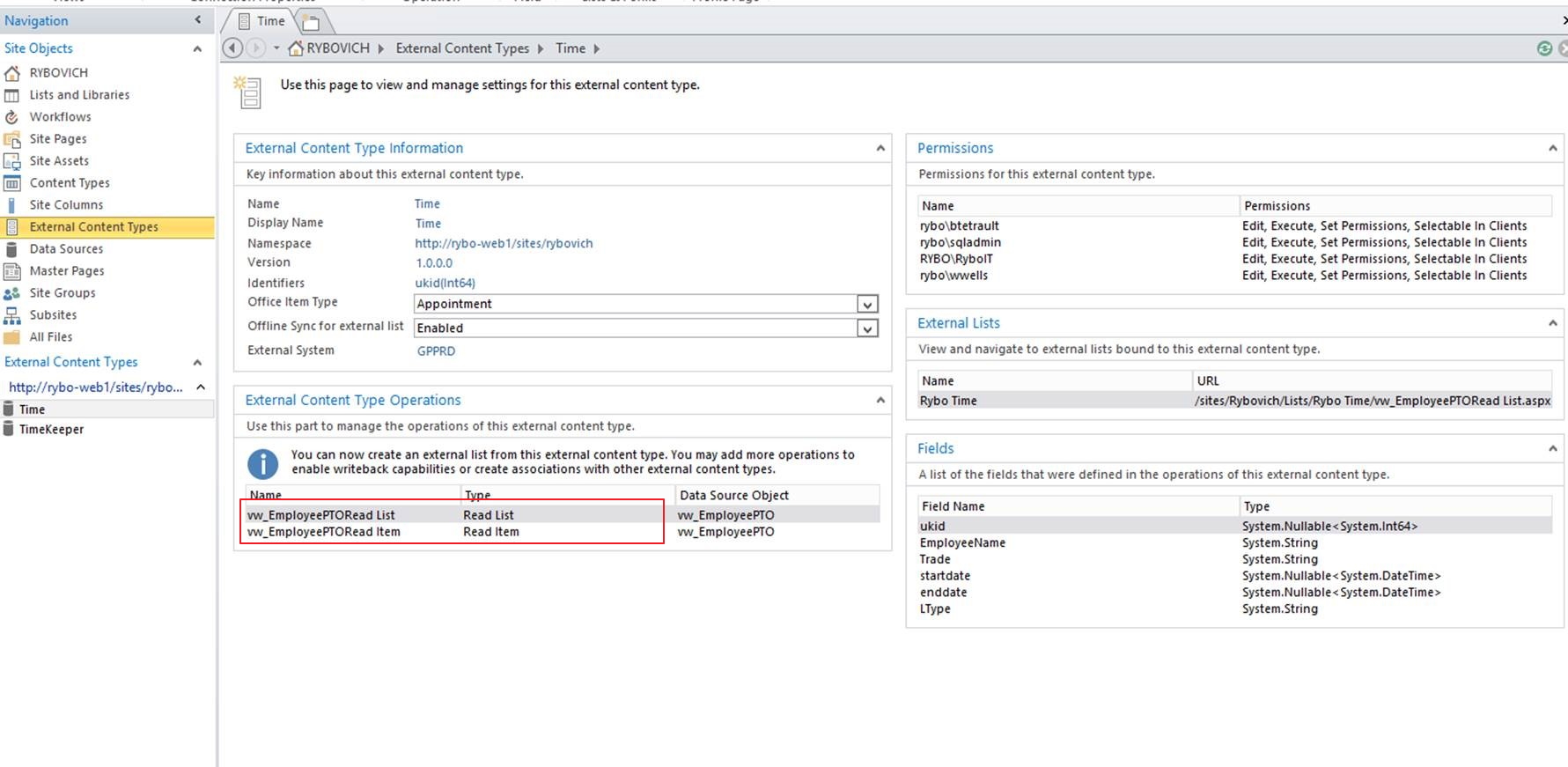 Applies for: SharePoint 2013, SharePoint 2010