With users contemplating migrating or have already migrated to SharePoint 2013 there is no worries that your favorite or most useful BoostSolutions web-part will not be available. In this final installment we finish presenting BoostSolutions web-parts that are compatible with SharePoint 2013.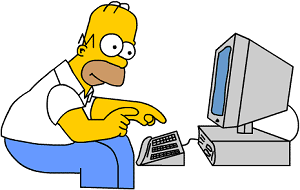 SharePoint Data Connector 2.0
This web part creates an easy and secure way to connect between SharePoint lists and external data sources. With SharePoint Data Connector 2.0 you can export data to SharePoint list from external data sources or export SharePoint list to external data sources. You can also map columns between external data record fields and SharePoint list columns; filter data by SQL statements; Update data automatically by schedule; Create new lists from external data; and much, much more.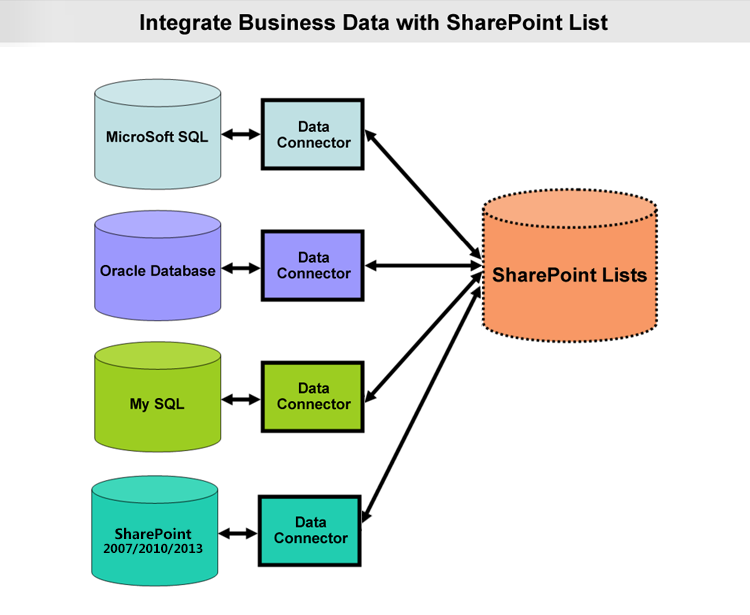 SharePoint Password Change and Reset Pack
This pack consists of two products, SharePoint Password Change & Expiration and SharePoint Password Reset. These two powerful products help administrators manage passwords within SharePoint.

SharePoint Password Reset
This simple web part helps users to reset their password within SharePoint without administrator or IT support.

SharePoint Site User Directory
A powerful web part that makes searching for users within SharePoint easy with information displayed in a navigational tree view that can be organized alphabetically, OUs, by SharePoint site category or by online status.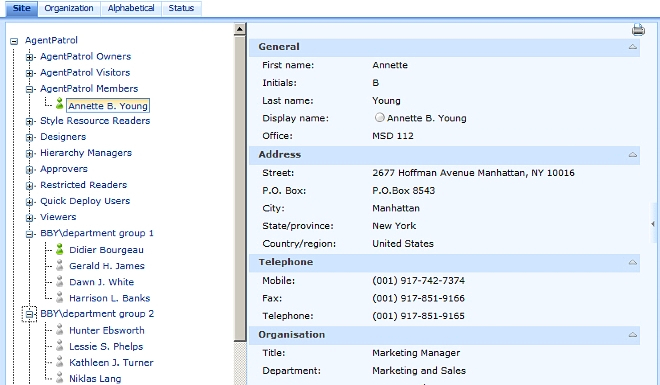 SharePoint Lookup Tracker
This product summarizes information related to an item in a list and also displays them categorized by lists.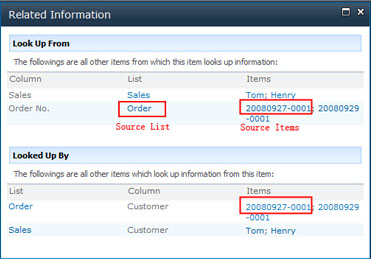 SharePoint Workflow Boost
SharePoint Workflow Boost features a drag-and-drop workflow designer to assist business users and IT professionals to create simple operations like delegating tasks to more complex operations involving external processes.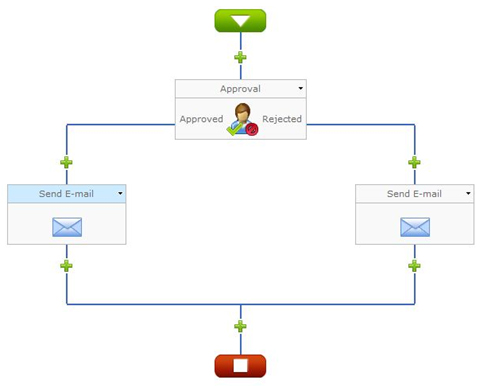 SharePoint List Sync
Combines SharePoint lists into one aggregated list and also allows you to sort and split larger lists into smaller ones.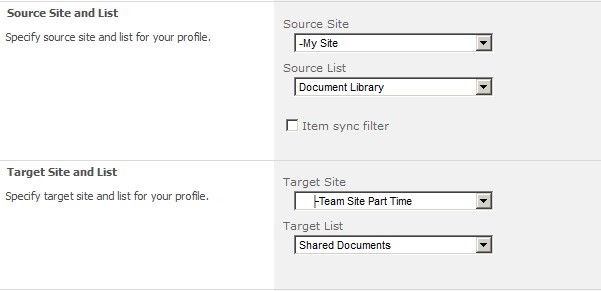 SharePoint Document Auto Title
Automatically set a SharePoint document title with its file name and exclude a file extension in the title.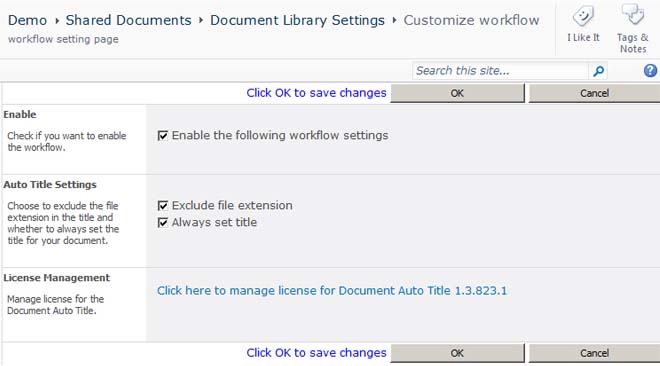 SharePoint Text Size Zoom
This product gives you the ability to enlarge or reduce the default text size in SharePoint. You can also add a zoom option to any SharePoint page. A revert option gives you the ability to restore the text to its original size.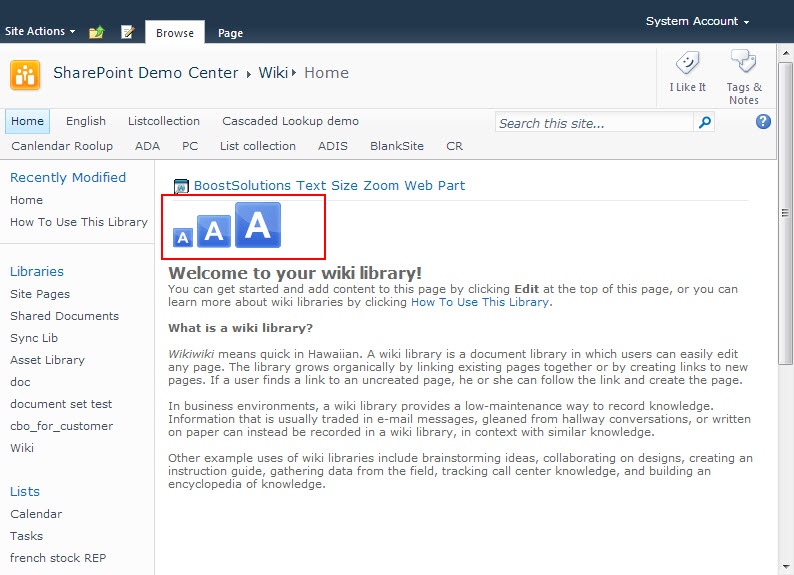 Please email us if you have any comments or questions: inquiry@boostsolutions.com.