​An error occurs during the product installation:
Error: Cannot add the specified assembly to the global assembly cache: SharePointBoot.Integration.dll.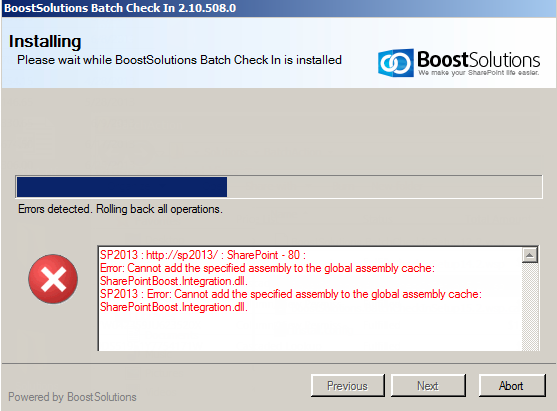 Solution:
​This error might be caused by incomplete uninstallation, here is the step to resolve it:
1. Go to the gac folder:
   SharePoint 2013:
  C:\Windows\Microsoft.NET\assembly\GAC_MSIL;
  SharePoint 2007/2010:
  C:\windows\assembly
2. Find the folder named "SharePointBoost.Integration", and delete it.
3. Run the setup.exe again to install the product.
Applies for: SharePoint 2013, SharePoint 2010, SharePoint 2007