SharePoint Server 2013 includes a Workflow Manager (SharePoint 2013 Workflow Platform) feature which introduces new capabilities for authoring, hosting and managing workflows.
Workflow Manager brings a new class of workflow to SharePoint Server 2013. Workflow is built by using Workflow Manager which can take advantage of several new capabilities. These include enterprise features such as:
High Density and Multi-Tenancy
Elastic Scale
Activity / Workflow Artifact Management
Tracking and Monitoring
Instance Management
Fully Declarative Authoring
REST and Service Bus Messaging
Managed Service Reliability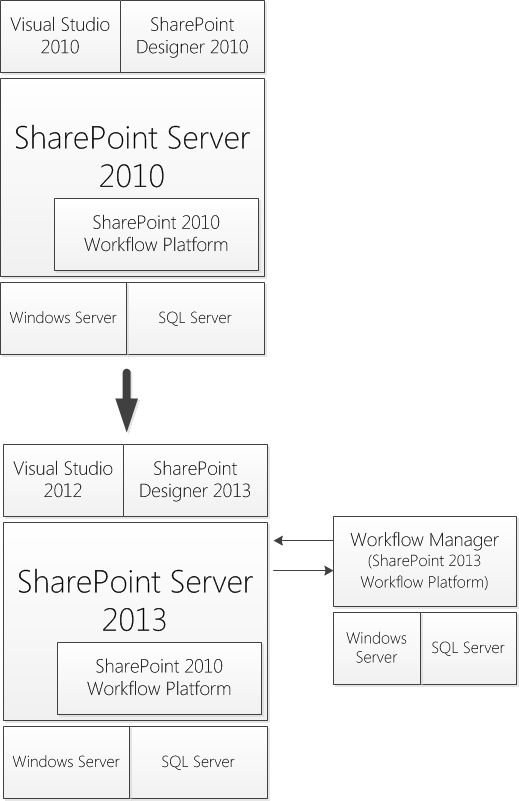 Note: As a SharePoint Server 2013 workflow administrator, you should be familiar with Windows PowerShell. After you have installed the Workflow Manager service, you will need to configure it to communicate with your SharePoint Server 2013 farm. This pairing is accomplished by using Windows PowerShell cmdlets. Windows PowerShell is used exclusively when you manage and monitor Workflow Manager.
You can download the Workflow Manager 1.0 from: http://www.microsoft.com/en-hk/download/details.aspx?id=35375 .
After you install Workflow Manager 1.0, you will find that there is a web site in the IIS Manager which provides the workflow SOA function. The following is the screenshot highlighting the Workflow Management Site: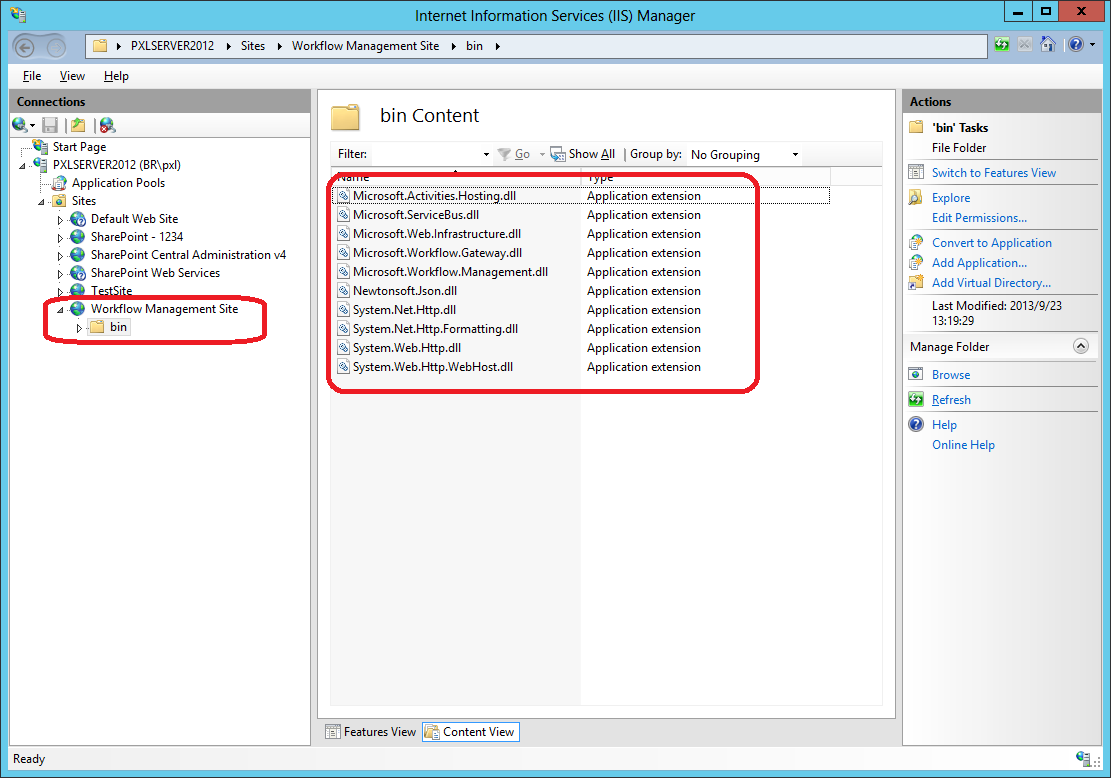 For more information about Workflow Manager 1.0 please see this link: http://technet.microsoft.com/en-us/library/jj193528 .
You can install and configure workflow for SharePoint Server 2013 step by step using the following link:
http://technet.microsoft.com/en-us/library/jj658588.aspx
Reference:
http://technet.microsoft.com/en-us/library/jj219638(office.15)