Migrating email to Office 365 can be a daunting task. But with some preparation and planning you can easily migrate your email to Office 365. The first thing to know is that the Exchange server for the online version are almost the same as your own servers but with the added benefit of less cost in the long run because you no longer need on-site servers.
How can you move to Exchange? This is relatively easy if you already have Exchange but can be tricky and painful if you are migrating from POP and IMAP. For those migrating from Exchange there is a straightforward tutorial here. For those considering migrating from IMAP, there is a tutorial found here, but it is limited and may not accomplish everything you need or move all of your items. To be on the safe side it is better to use a third-party to assist you in accomplishing this task regardless of whether you have Exchange or not. Here are two companies you can look at to help you migrate your email to Office 365 successfully.

Skykick states that they offer "The Easiest Way to Office 365." SkyKick offers a three step process to help you migrate to Office 365: Plan, Move and Setup. Under Plan SkyKick offers A Web Planner that helps you to assess your email, discover mailboxes, assign the right licenses to users and more. With this, it lays the groundwork to migrating. Next is the Move stage. SkyKick offers Migration Sync which "orchestrates the entire migration project." Finally in the Setup stage SkyKick give you SkyKick Outlook Assistant. Outlook Assistant helps you to "automatically set up Outlook and retain Outlook extras like Address Autocomplete and Email Signatures. It also performs local PST migrations, and ensures timely transfer of all the company's email data."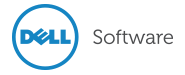 Quest was acquired by Dell in 2012. As a Microsoft Partner, Quest has a variety of migration products to help you make your move to Office 365. Specifically for email migration they have Quest OnDemand Migration for Email. With this product you can migrate your data to Office 365 and other platforms easily. First, they boast a ZeroFOOTPRINT which means that you do not need to install anything or maintain anything. With this product you can migrate email folders and maintain their labels and structures; ensure security throughout the migration process; watch the process of individual migration with a live log to catch errors; a management consul to provide real-time status of the entire migration; and more.
Please email us if you have any comments or questions: inquiry@boostsolutions.com.