When you first download and install BoostSolutions products onto your server you must first install BoostSolutions Foundation. This component is essential to managing licenses for BoostSolutions products in a centralized location. Foundation comes prepackaged with BoostSolutions products and will install automatically if you do not already have it on your server. But you also have the option to install it separately before you install any other BoostSolution product. This tutorial we will discuss how to install Foundation onto your server before installing any other product from BoostSolution.
First download and extract the file. Next open the file and double-click on setup.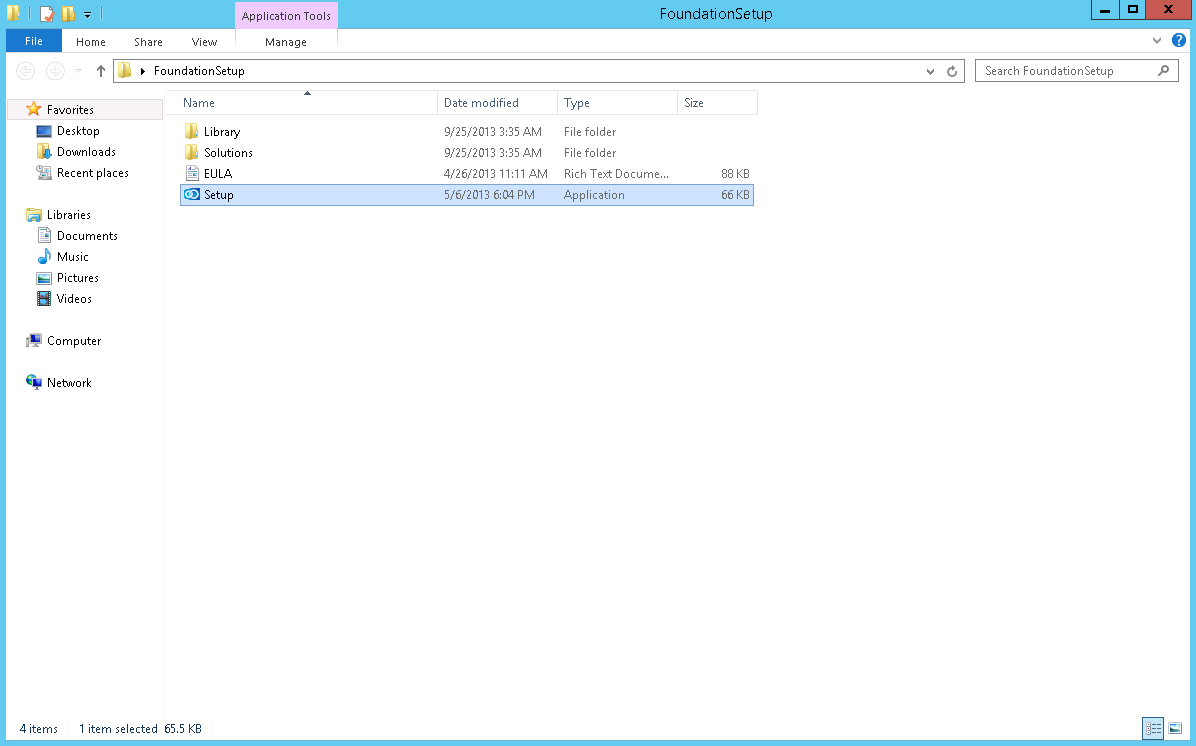 A foundation installation wizard window will open. Click next to continue.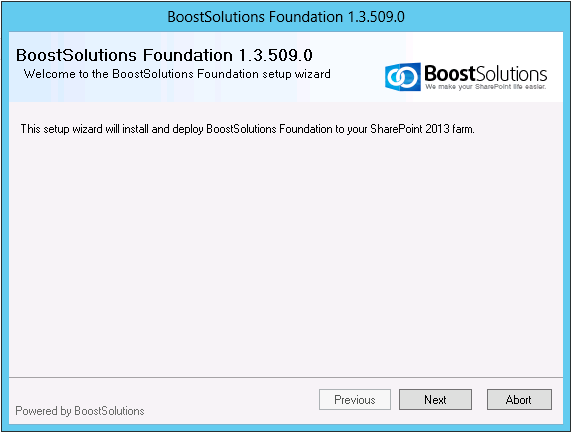 The installation wizard will perform a System check to ensure you can install BoostSolutions Foundation. Click next to continue.
This window shows you the EULA. To continue to the next screen you must accept the terms of the License Agreement. Click next to continue.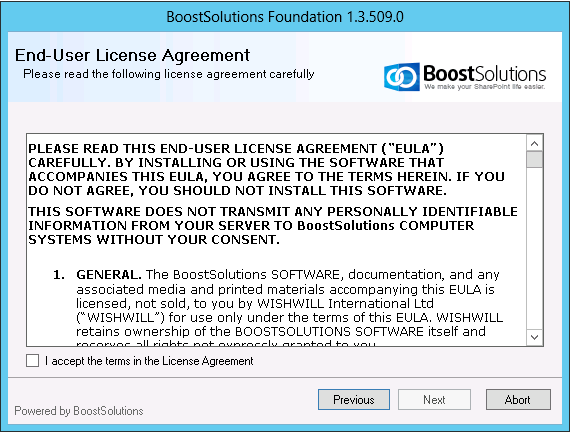 You can select the web application deployment targets. Click next to start the installation.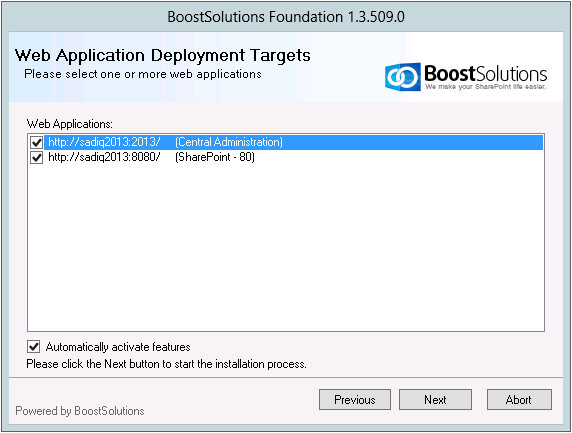 BoostSolutions Foundation will start installing.
The installation is now complete. Click next to see the details of the installation.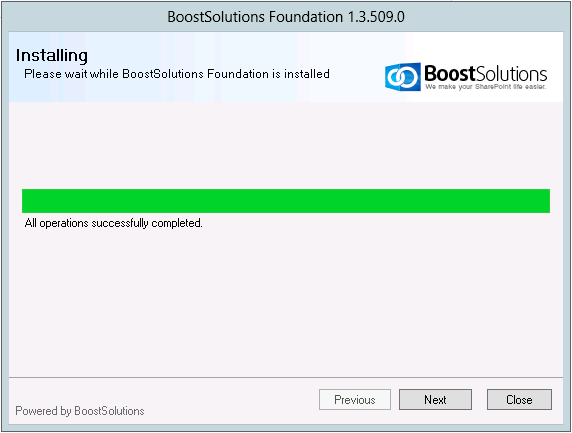 You have now successfully installed Foundation.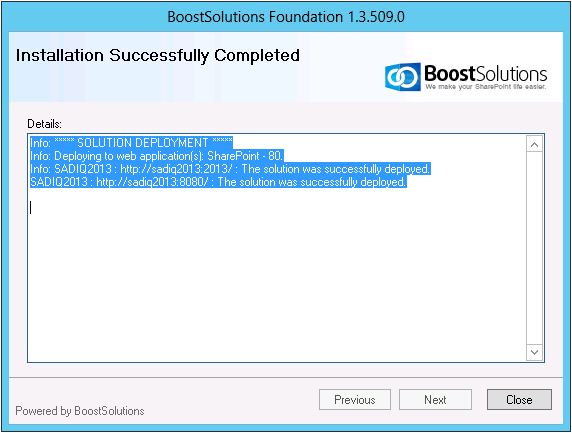 Go to central admin in your SharePoint environment. You will notice the addition of BoostSoutions Software and under that License Management Center. You can click on the License Management Center to manage licenses for BoostSolutions products once you install them. For more information on how to use the License Management Center refer to the tutorial here.
SharePoint 2013 Central Admin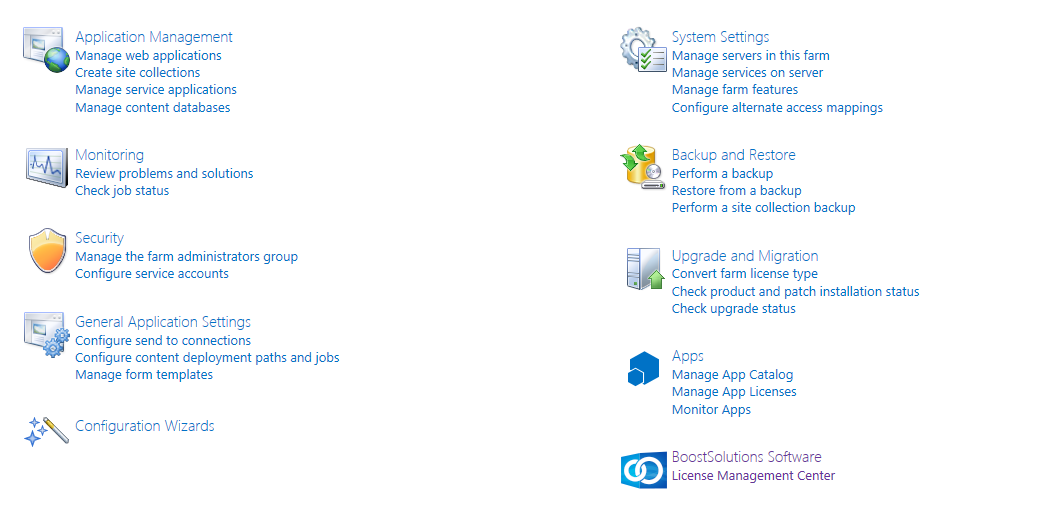 SharePoint 2010 Central Admin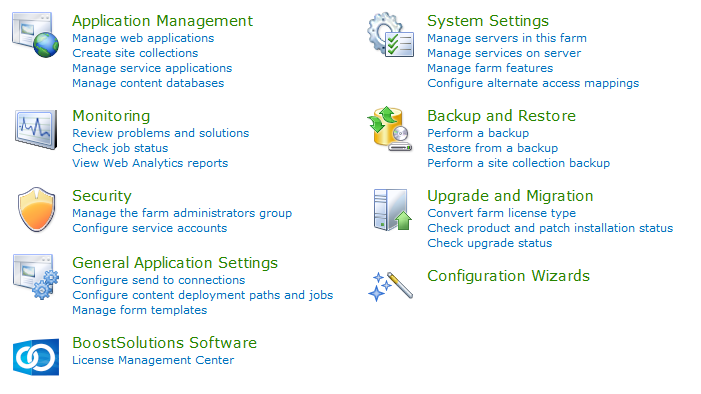 Please email us if you have any comments or questions: inquiry@boostsolutions.com.