With users contemplating migrating or have already migrated to SharePoint 2013 there is no worries that your favorite or most useful BoostSolutions web-part will not be available. In this installment we continue presenting BoostSolutions web-parts that are compatible with SharePoint 2013.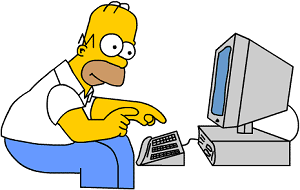 SharePoint Permissions Boost
A pack of three products: Column/View Permission, Permission Workflow and Item Permission Batch, which allows administrators to protect sensitive data by configuring column views; control access to documents or items by applying permissions; and bulk assigning, removing or changing permissions for items or documents.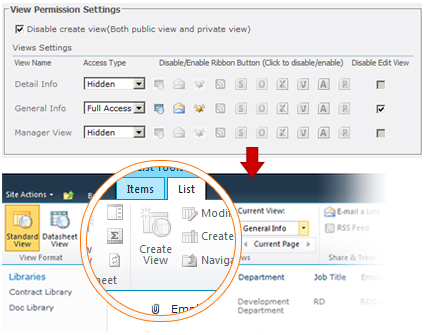 SharePoint Calendar Rollup
Organize and integrate multiple calendars from SharePoint list, Microsoft Exchange Calendar, Google Calendar or external databases into one powerful color-coded calendar to form a tool for easy team scheduling, planning and management in SharePoint.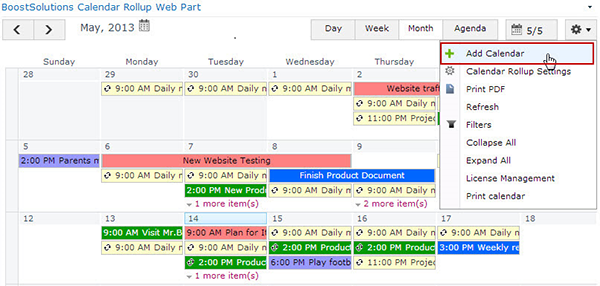 SharePoint Cross-Site Lookup
SharePoint Cross-Site Lookup helps users' look-up and pull information from any site within a site collection with find-as-you-type and filters.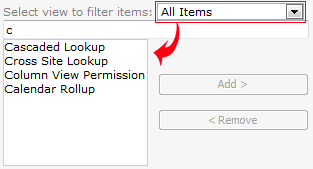 SharePoint Lookup Pack
A collection of 3 tools: Cross-Site Lookup, Cascaded Lookup and Lookup Tracker, which enhance your SharePoint look-up, cross-referencing and filtering.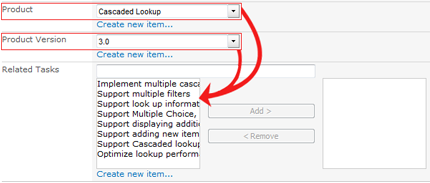 SharePoint Item Permission Batch
Manage and assign custom permissions by bulk adding or removing permissions for items or document and folders, including customizing conditions.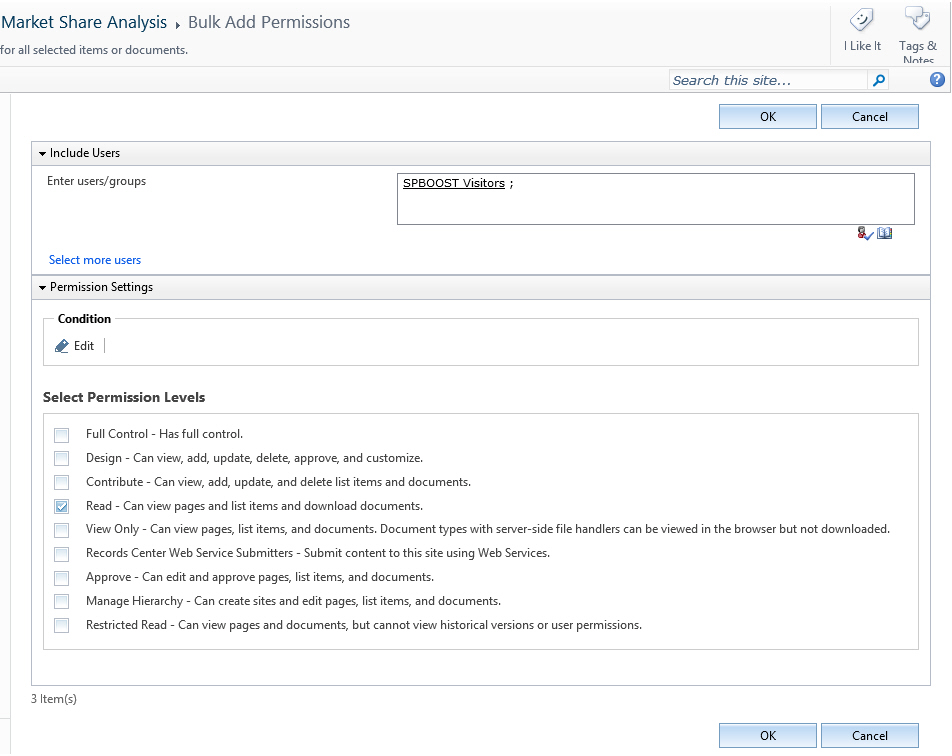 SharePoint Permission Workflow
Automatically apply permissions, including customizing conditions, to users or groups to control access to confidential documents. Administrators can also assign permissions based on content type including documents, items, folders and document sets.

For more information contact us at: inquiry@boostsolutions.com