Social computing is storming IT world, if not the whole world. Social computing, also known as Enterprise 2.0, helps us run faster, smarter and better organizations.
No wonder if Facebook, Twitter, the recently emerged G+ and others alike are always buzz words in tech circle. Even traditional big companies are jumping on the bandwagon, claiming they are poised to show their muscles of social computing and socialize their working environment.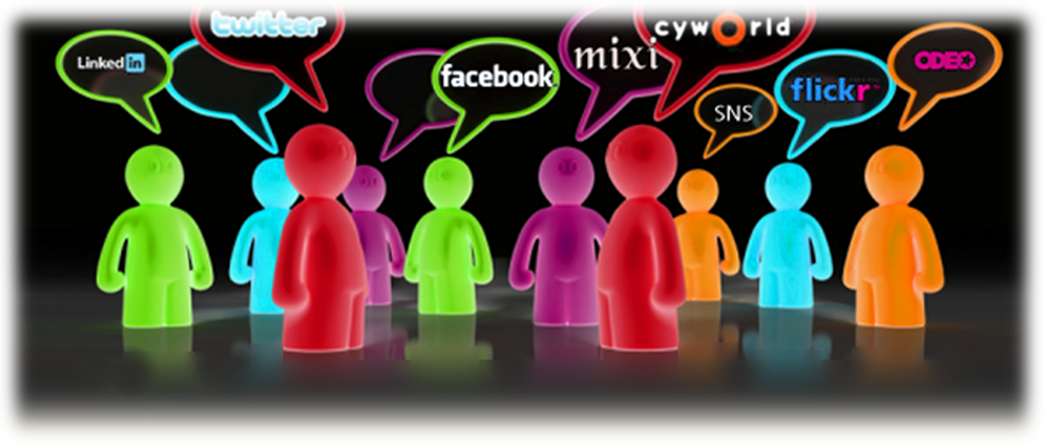 SharePoint, as a robust enterprise content management (ECM) and collaboration platform, gives us a leg up. Because of its efficient ECM and collaboration power, it is natural to spice it up with social computing. After all, social computing and more specifically collaboration can play a major role in boosting SharePoint. Now let us take a close look at ways to enhance SharePoint with social computing.
SharePoint My Site
As much as social computing pulls people in different locations together, it emphasizes individuals. That is why My Site on SharePoint is a very good starting point.
My Site is a personal site that gives SharePoint users a central location to manage and store their documents, content, links, and contacts. It serves as a point of contact for other users in an organization to find information about a specific user and his or her skills and interests.
If we compare this to social network powerhouse Facebook, My Site pretty much resembles to user profiles. Somehow it is safe to say that user profiles are the cornerstone of communication.
As of now, My Site section in SharePoint needs some killer features; those features do not necessarily correspond to Facebook features though. What we need at this point is features that make My Site engaging. Only if powerful features are added could we say that we are on a fast track with SharePoint social computing.
To that end, Microsoft has to do some heavy lifting. We have seen actions they took recently, but with big companies'eagerness to embrace socialization, time is running out for Microsoft.
In addition to Microsoft, third party vendors also need to pay attention to social computing of SharePoint.
SharePoint Blog
Blog can be seen as a pioneer of socialization, so blogs in SharePoint should play a big role. Blogs are a very good way to exchange and, foremost, express ideas.
SharePoint provides pretty good blog features. Even though it pales in front of popular blog platforms like Tumblr, it is not the point here. Given proper incentives, SharePoint can be a good blog platform.
SharePoint Wiki
Suffice to say the wiki is another pillar of social computing, especially considering Wikipedia and well, if you prefer, Wikileaks. For an organization, a wiki is a very good and efficient way to communicate and manage knowledge.? Almost all of modern project management tools have a wiki attached.
In this perspective, Microsoft has done a lousy job. SharePoint wiki is a disaster both for users and maintainers. Its user experience is so bad that lots of users are intimidated.
There are a couple of third party tools though, designed to beat the monster. Depending on your business, some of them are good, while others still have a long way to go. Just for your information, SharePoint Wiki Redirect of BoostSolutions is a lightweight tool providing some features worth your trial. It is free and available here : http://www.BoostSolutions.com/viewboost.html.
Granted, SharePoint has all the fundamental features set, and most of the blames go to user experience, but Microsoft has to do some significant improvements. We may find out at SharePoint conference 2012 in Las Vegas.
SharePoint Forum
Sorry to put it in this way, but I must say SharePoint forum is another nightmare. If you are a big fan of StackOverflow, then I am sure you already know how SharePoint forum is.
But the good thing here is that some SharePoint third party vendors have introduced some interesting web parts.
Of course, SharePoint has more features involving social computing, but due to the scope of this blog, I cannot cover all of them.
As usual, you are welcome to express your thoughts on this topic.