March is here and that signals the start of the much anticipated SharePoint Conference 2014 that will be held in Las Vegas, ending on March 6, 2014. If you are not attending, don't worry as there are plenty of other events that you can go to. Here are some upcoming SharePoint events which will be taking place in March and April 2014. You will find these events useful to help you harness the full potential of SharePoint; a place to discuss problems, possibilities and solutions for your SharePoint environment.
March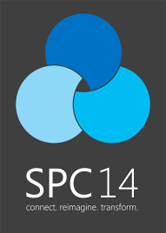 The much anticipated event, to be held in Las Vegas from March 3 to 6, 2014, will play host to Bill Clinton as the keynote speaker. This is one event that you surely don't want to miss. This year's conference theme is: connect. reimagine. transform. There will be a number of sessions that you can attend and when you are free you can visit exhibitors area to meet with your favorite companies or get to know some new friends.

Ignite brings you technical events directly from the Microsoft Office Team. Events range from webcasts to live sessions. Live sessions are by invitation only. Ignite event topics "range from new capabilities, design, deployment and management considerations" for Exchange, Office and Office 365.
March 25, 2014 – SharePoint Online Webcast


LegalTeach will be held in Hong Kong on March 3, 2014. LegalTech , part of ALM Conferences and Trade Shows, is a place where the legal community can learn about "the newest advances in technology to help your meet your law firm or legal departments needs as well as networking with industry leaders."
April

What is it? A place to meet SharePoint architects, developers and other professionals who work with Microsoft SharePoint. The topics are varied but it is "an educational, informative & lively day filled with sessions from respected SharePoint professionals & MVPs." The best part is that these sessions are FREE.
April 5, 2014 Philadelphia, Pennsylvania
April 5, 2014 Twin Cities, Bloomington, Minnesota
April 5, 2014 Nashville, Tennessee
April 12, 2014 Boston, Massachusetts
April 12, 2014 SPS Gulf, Live Online
April 26, 2014 Brussels, Belgium

SharePoint Summit 2014 will be held in three cities this year starting with Montreal. This year's theme for the Summit is: Discover. Innovate. Build. The conference will be held from April 14 to 16, 2014.

The European Office 365 Connect will be held in Haarlem, Netherlands from April 1 to 2, 2014. According to their website you can "join some of the very best Microsoft and independent Office 365 speakers and learn how Microsoft Office 365 delivers the power of social collaboration, e-mail, and Unified Communications." The conference will cover the following products: SharePoint Online, Exchange Online, Lync Online, Office Online, Yammer and Microsoft Project Online. The conference will also look at subjects such as Hybrid Environments, Search Optimization, Building and Using Apps and so on.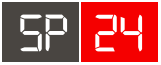 SP24 is a unique conference that will run for 24 hours starting in New Zealand on April 26, 2014 at 10 pm GMT. This conference will run entirely online and will feature 2 tracks that will interest users, business users, developers and administrators. The conference will run on a site built on SharePoint 2013.

Enterprise Search Europe 2014 will be held in the Park Plaza Victoria Hotel, London, England, on April 29 to 30, 2014, with workshops to be held on April 28, 2014. This conference will help you "to learn the strategies and develop the skill sets necessary to make your organisation's content easily searchable, findable and deliverable, to get the most out of existing search applications, and to prepare for new search projects and investment."
The Office 365 Summit is a limited invitation 3 day workshop to be held in Sydney, Australia on April 29 to May 1, 2014. This workshop features "content across Office 365, Developer, Exchange, Lync, Project, SharePoint, Visio/Visio Services and Yammer tracks."

The SharePoint Technology Conference, SPTechCon, will be held in San Francisco on April 22 to 25, 2014. This conference is geared for administrators, IT professionals, business users and developers. The conference currently boasts 80 classes you can choose from led by Microsoft MVP's and SharePoint experts ranging from overview, for users with no previous knowledge, to advanced, for power users. You can also participate in full or half day tutorials with the same levels, overview to advanced.