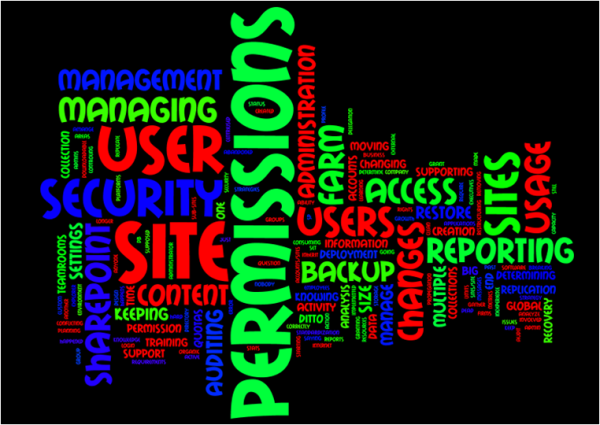 Having problems understanding permissions within SharePoint? Now with BoostSolutions's?Permission Report you can get additional features that are not available in the base SharePoint. Your IT administrator can generate various SharePoint permission reports based on account, permission level, permission inheritance and much, much more. With these reports in hand it will make it easier for administrators to understand the permission hierarchy and greatly improve management. The great tool was just released in April and is available for a free 30 day test-drive so go ahead and take it for a spin.
Here are some of the great features you will find in Permission Report: Report an account's permissions on one page; Quickly check site or list permissions on one page; Generate a report based on permission levels; Report object permission inheritance; Report SharePoint groups and their details on one page; Indicate account permission access on a site tree; Filter report by scope or permission level; Exports as an Excel file; and Quick and easy way to report permission.
Let us take a closer look at these features and how they can help you. Site collection administrators have a difficult undertaking to provide an overview of what permissions a user has on all SharePoint content in a SharePoint Environment. On top of that, to provide this level of detail by site collection administrators usually takes a very long time as well. This is where SharePoint Boost's Permission Report excels. The account report feature of this SharePoint reporting tool provides a quick and effective way to identify what permissions an account or a group has on each site and for individual content. By having this information quickly and easily saves not only your time but enhances your management as well.
In the native SharePoint environment generally how do you check site or list permissions? Well in native SharePoint you get the unhappy task of spending hours and hours entering each site or list permission settings page and then checking them. With Permission Report your unhappy times will turn into happy burst of fruitful results with little effort. Site or List Permission Report, contrary to other SharePoint Reporting Services, provides a quick and easy way to view site or list permissions. It's very easy, just select a site or list, click the "Run" button and within seconds you will have all the permissions list on one page. No more agonizing hours hunting through multiple pages.
Some of your users may have "Full Control" permission on all contents and as an administrator you may want to know who they are. In addition it is also nice to check to make sure the correct permissions were assigned to the correct users or groups. With the bare bones SharePoint reports you are out of luck because they cannot help you. With the Permission Report tool the answers are provided with a simple report that displays which permission levels certain users and groups have. Additionally, it can help administrators to confirm if an account has the correct permission level.
As an administrator you may have other challenges such as establishing a clear permission hierarchy when some lists and sub-sites within a site has fine-grained permissions applied. The Permission Inheritance Report provides a SharePoint report that makes site and list permission inheritance easy and simple to understand. The report can also identify if a list or site has unique permissions.
Need details about SharePoint groups? The old way with SharePoint was to enter each group and check. Not a task anyone looks forward to. But with Share Point reporting function focused on Groups provides an easy way to show what a SharePoint group is made of, from group owner to individual members, all on one page.
The last question is what do you do with this information? Well after generating a SharePoint permissions report, this SharePoint reporting tool can export it as an excel file. This allows the administrator the ability to research and analyze the report further outside of the SharePoint environment.
With this feature rich tool you too can be on your way to improving the way you handle permission reports. With an online tutorial and demo you can be on your way to quick report generation. So what are you waiting for?