We are all very familiar with SharePoint, but the big question is: Is there an alternative to SharePoint?
For those already committed to SharePoint, of course you will not want to consider what else is out there, but it is nice to know what else is out there. For those who are sitting on the fence about deploying SharePoint, this article is for you. I have made no opinions as to the positive or negative aspects of these alternatives. Instead, I show you what else is out there and leave it up to you to decide which way you would like to go. Without further ado, here are six alternative to SharePoint that you can take a look at and research at your leisure.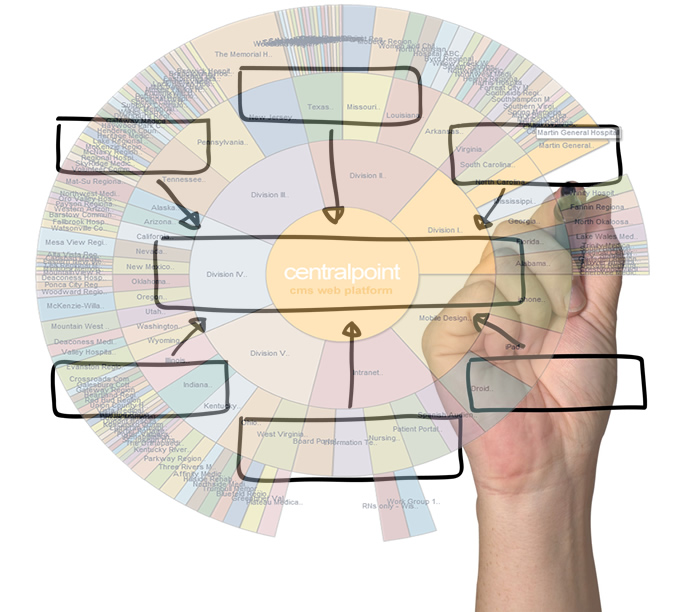 Centralpoint by Oxcyon has been in the market for more than 13 years. It is focused toward content management and more. According to Oxcyon, Centralpoint is a Web Strategy that allows you to leverage the strength of a centralized system that then can be added to using their own modules thus creating a flexible and modular system that fits your needs. They market to different industries thus allowing you to pick the models that work best for you. The Centralpoint platform is updated every two weeks to respond to "changing market demands." According to Oxcyon:
"Unlike SharePoint 2007, 2010, and now 2013, there is only one Centralpoint, and there always has been. Although we do have newer versions, clients do not have to repurchase them. That's why Centralpoint is the last Enterprise Information Management system you will ever need to buy. We are proud to have clients who have been using Centralpoint for nearly 10 years and who have enjoyed continuous upgrades and improvements without spending a dollar more, under their maintenance agreement."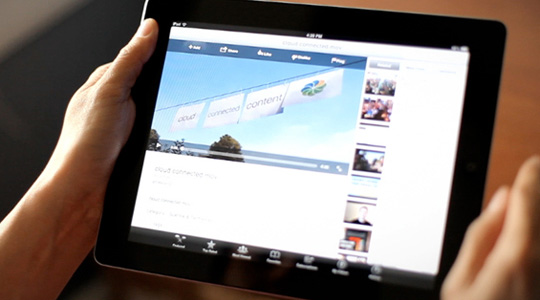 Alfresco is an enterprise content management platform that is used for storing, accessing and sharing content on a variety of platforms. Alfresco gives you a choice to be hosted within your firewall or on cloud or a combination of both. Alfresco integrates well with Microsoft Office, Apple iWork, Adobe Creative Suite, Google Docs and more. Getting started on the cloud is free and easy and includes 10GB of storage. After this you can upgrade to Alfresco Standard to get support and additional features and storage. At the enterprise level, Alfresco gives you three solution: Alfresco One, Alfresco in the cloud and Alfresco Workdesk.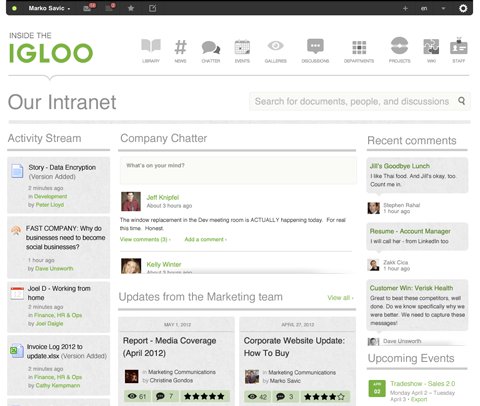 Igloo is not just a content management system but is also used for collaboration and more. Igloo declares itself as a "modern intranet." As a "digital workspace" Igloo brings everything together in one space but gives you the freedom to choose how much or how little you want to share within your team, department or entire organization. Igloo is cloud based thus you can access it anytime, anywhere, on any device with an internet connection. Igloo makes a difference in three ways:
"Context: Content & communication in one place.
Control: For users, for administrators and for IT.
Cloud: Software as a Service architecture."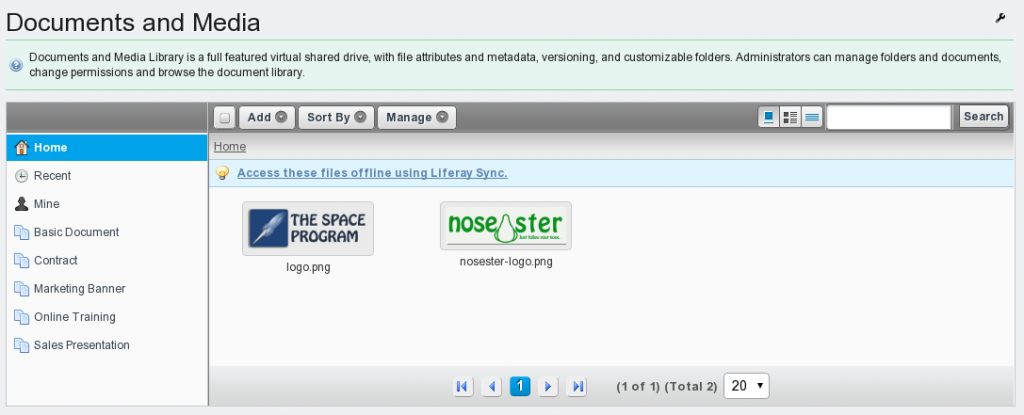 Liferay Portal is an open source portal for enterprise that includes content and document management, web publishing and shared workspaces, enterprise collaboration, social networking and mashups, enterprise portals and identity management and more. Liferay Portal runs on your existing application servers, databases and operating systems and contains scripting support, which runs PHP, Ruby, Python, Grails and other scripting technologies within a Java Framework. Liferay Portal is proud of being user friendly, business friendly and developer friendly. As a user friendly platform it is easy to use, easy to personalize and comes with everything you need right out-of-the-box. As a business friendly platform, Liferay Portal states that they give you the highest return on investment at the lowest total cost of ownership. As a developer friendly platform, Liferay Portal declares that it fits "seamlessly into any IT environment with a commitment to compatibility and reusability."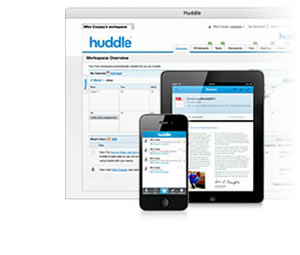 Huddle is an enterprise collaboration and content management platform hosted in the cloud. With Huddle you can share files across firewalls and collaborate in one central location. Huddle gives you administrative control and security, which includes workflow and auditing trails, versioning and enterprise class security. As Huddle is based in the cloud it allows for easy collaboration and file exchange and can be used anywhere, anytime, on any device. Huddle has three editions: Workgroup , Enterprise and Unlimited.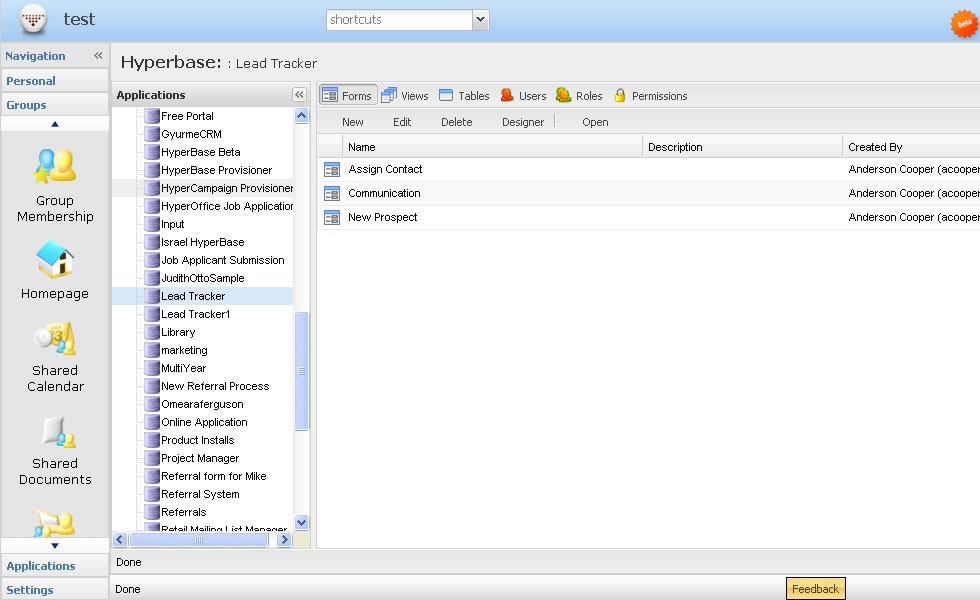 HyperOffice has a large set of features including document management, intranet/extranet workspaces, project management, workflows and more. Based in the cloud, HyperOffice gives you online document management to store and share your documents. You also get a central online area that it is easy to share across teams, projects and customers. HyperOffice also gives you an unlimited number of portals and extranets in a single and easy to use solution. HyperOffice allows for the branding of portals to promote and advertise your organizations brand. HyperOffice makes project management easy with project scheduling, dependencies, interactive Gantt charts and more. For those concerned about security, HyperOffice features password-protection and 128-bit encryption.
Please email us if you have any comments or questions: inquiry@boostsolutions.com.