Good products need good salesmen or saleswomen if you will. Only such persons could make good products household names. Speaking of it, I would love to express my apologies to one of the great products I know of. It is a truly great product yet because of our poor marketing, lot of SharePoint users have not heard of it yet. In this blog I will try my best to do a pitch of SharePoint Column View Permission. Here we go!
Thank you and welcome on BoostSolutions.com. I've seen lots of SharePoint web parts and add-ons all around the web, some of them are truly mediocre products while others are incredibly good.
Today, I will show you a truly awesome product. But first let me call for your patience as I explain briefly what kind of issues we are facing with Sharepoint.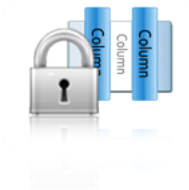 SharePoint is considered by many as a content management platform, and it is a must for content management systems to have robust security features. SharePoint does have a plethora of permissions for list, item, documents and so forth.
That being said there are at least two areas where permissions cannot be assigned by SharePoint – columns and views.
You see, although in the past couple years a lot of SharePoint vendors and products have emerged, BoostSolutions has done amazing things. We have introduced SharePoint Calendar Rollup, a big hit. We also released SharePoint Batch Check In, SharePoint Workflow Boost, just to name a few. I am sure by now you all know about our commitment to bringing you the best SharePoint web parts and add-ons.
Among these, one product in particular has drawn much attention. It has been selected by third party organizations like Office Talk as well as by SharePoint experts like Andy Dale as the best SharePoint web part. Most of all, SharePoint Column View Permission is exceptionally popular among SharePoint users. At the SharePoint conference, SharePoint Column View Permission was one of the reasons why lots of people swung by our booth.
Enough praise, let's take a close look at this cool product. As mentioned before, SharePoint does not have build-in permission on list columns or views, and as you may know, there is no permission on forms either.
This creates a security hole, especially serious for organizations which put security on top of their priority list. Let's dissect this further, shall we?
SharePoint lists play a big role in terms of storing and presenting information to various users. However, a very important piece of permission is missing here which makes a lot of SharePoint users nervous. When we put some sensitive info in a list, with SharePoint built-in permissions, we cannot assign permissions on list columns.
A list from Human Ressources (HR), for instance, may contain information like names, salaries, addresses, positions. Since salaries are prohibited to see by others, we need to make sure people only see their own salaries. That is to say we need to hide the salary column.
To that end, we either assign permission on list columns or put the salary column in a new list. If we choose the latter option, then we need follow the steps laid out by Dan Holme.
1) Use the new capabilities of InfoPath to customize the web forms (.aspx): for read-only or hidden
2) Use the new capabilities that give lists RELATIONAL capability to do lookups against a SEPARATE LIST to which the user has only READ permission. So the data "looks" like it's in one place, but is actually in two separate lists
3) Use Access Web Services to manage the forms. AWS can use Data Macros to enable/disable/hide controls based on user / group info.
However, as you may know, to apply this solution, developers are required to set it up or even write code.
This does not mean the solution suggested by Dan Holme is not good though, it is brilliant. Just want to mention here that, for some organizations, these solutions may be time consuming and sometimes pricey.
SharePoint view is also a core piece of data security. It is quite common that someone wants to create two views, one for HR, another for ordinary users. Moreover, HR view needs to be accessible only by HR.
After these two essential features, let's take a look at another fancy feature, setting conditions for permissions.
Administrators have to change permissions when situations change. For instance, only a certain group of employees are allowed to touch some projects when they are in development period. However, when product hits market, all employees are encouraged to use the product. At this point, permissions to most documents involved in the project should be changed promptly. Doing this manually is a daunting task.
Would not it be great if we could set conditions for various permissions Setting permission can be based on certain dates or column values, for example. It can be done very easily with SharePoint Column View Permission.
Now, go to SharePoint Colum View Permission web part and download your 30-day free trial.