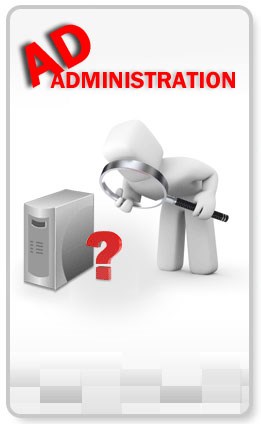 Being an administrator can be a tiring role, as they very often become bogged down in trivial matters such as password recovery, the creating and editing of OUs and such forth.
We at BoostSolutions know this very well and we are fully committed to developing solutions making administrational duties easier. One of our product designed to do just this is the Sharepoint AD administration.
The Sharepoint AD administration is a web part developed by Sharepointboost which enables administrators to delegate less important administrative tasks such as changing the OU structure and other users information to other administrators and users, giving themselves more time to focus on more pressing matters like IT hardware and network security. Team leaders can in this way use this web part to change their team member's properties directly in the sharepoint environment.
Administrators in charge can give other administrators limited authority to create, edit, rename and delete OUs and AD properties which are directly linked from within that web part. ?Assigned administrators or users have the ability to reset passwords, create and manage users and groups and edit AD progiles within a predefined OU.? It also enables administrator to e-mail all site members when important changes are made and in addition administrators can monitor all changes and change attempts giving him a good overview of whether someone has too little or too much permission.
Most companies have a password policy, making users for example changing their password every 60-90 days, and as every administrator knows some users just can't seem to remember their passwords, with the Sharepoint AD administration managers can delegate the right to reset passwords to the IT help desk team giving themselves more time to focus on more pressing matters.
Sharepoint AD administration is currently available in English, Japanese, and German, and is supported by Internet Explorer, Mozilla Firefox and Google Chrome.
Sharepoint AD administration features:
Grant any users the ability to change other people's AD properties
Grant any users with authoritative power to manage organizational units, users and groups in AD
With the permission of the administrator, users can e-mail other users or groups directly from within AD admin web part
Decide which properties to restrict from certain users
Define delegation scope and permission for each user
Display users, groups and sites in an alphabetical view, sites view, or AD organization view
Record each and every operation in a log file
For more information about BoostSolutions AD Administration, visit the website: http://www.BoostSolutions.com/ad-administration.html