In sharepoint 2010 or sharepoint 2013, Alert Reminder Boost allows us to send a remind message on a specific date, by different time intervals, by different conditions, and if you like, you can even set the if else condition to realize that..
How to send email message days before a specific date, which might be an expiration date of a project. In other words, the SP 10 or SP 13 sharepoint server triggers email message to somebody, lets ?say some of the designated employees, colleagues on an expiration date.
The following scenario sort of fits this occasion:
The sharepoint system triggers email message 7 days before every employee birthday and email will be sent to the user's mailbox. How to make it happen..
1 We have set up a custom list with user accounts and birthday dates: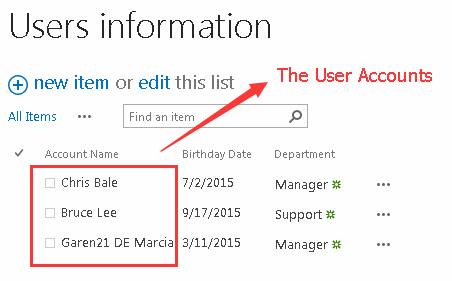 2 Go to list settings-> alert reminder boost – set the condition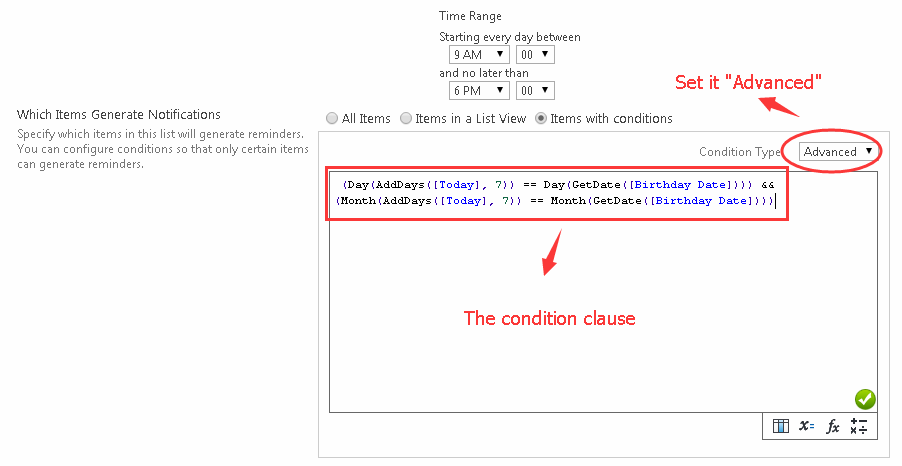 3 set where the email will be sent to:

4 Customize the content of email: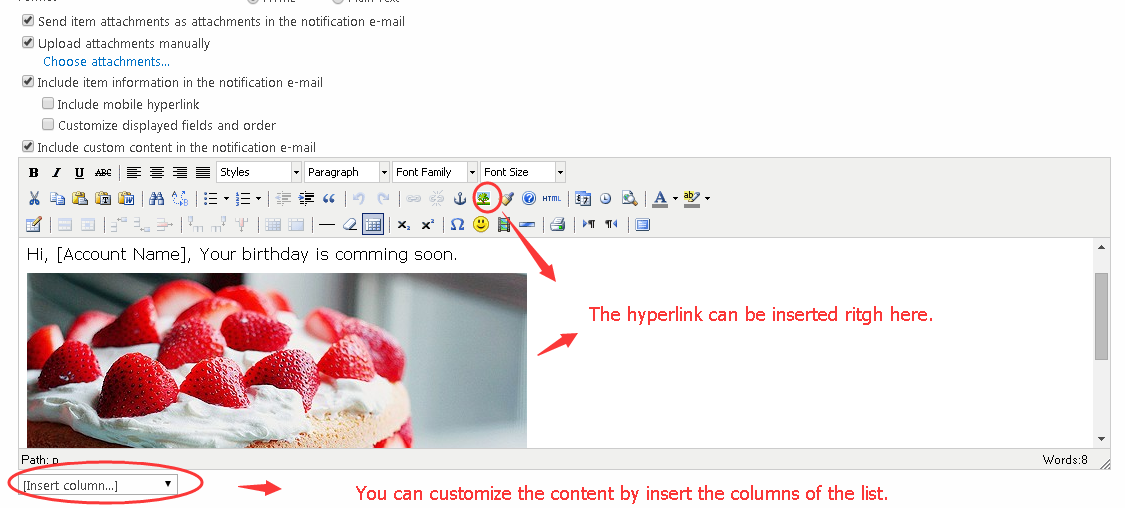 5 Chris just got the email 7 days before his birthday: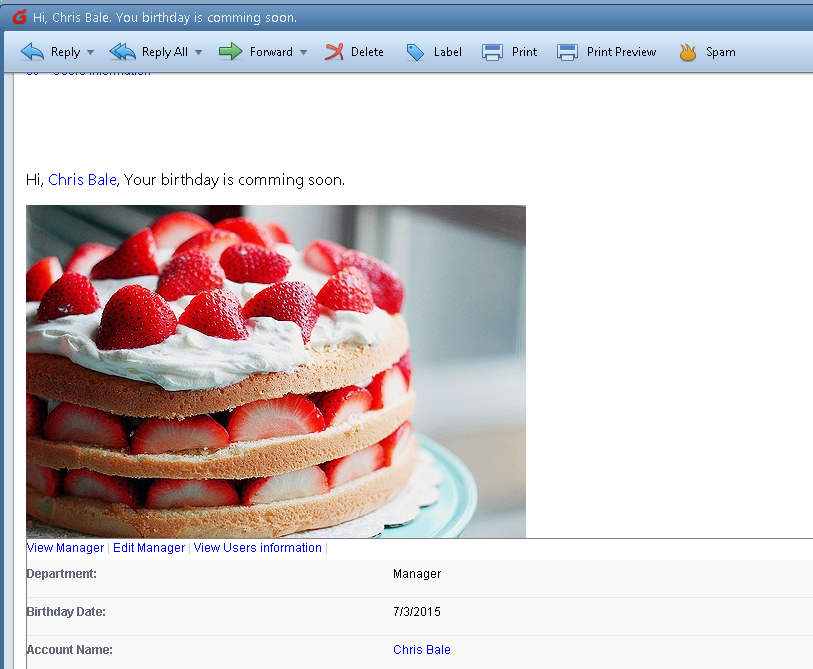 6 The situation is much more common when Sharepoint trigger email message 3 days before an expiration date or an end date.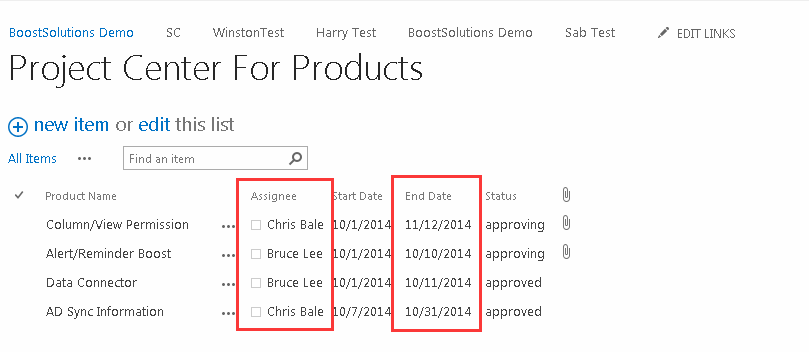 7 Now you know how to set it by yourself.